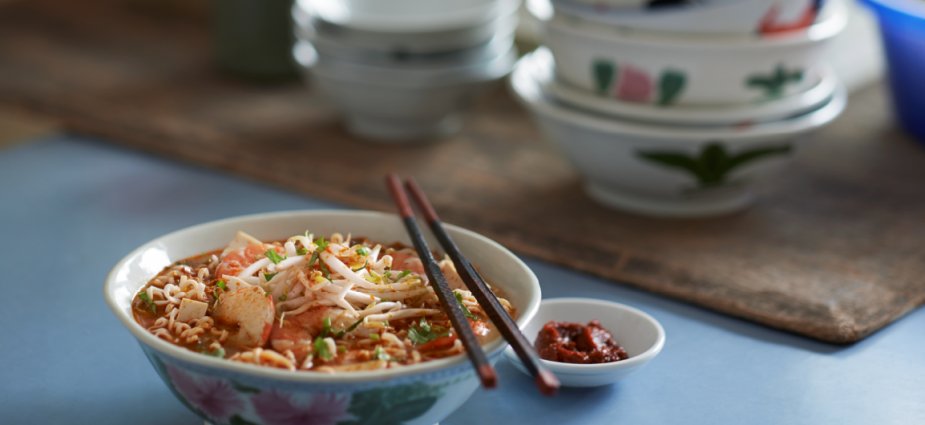 Malaysian Seafood Laksa
Published on February 1, 2019
Celebrate the start of the Chinese new year with an authentic Asian seafood dish simmering with AYAM flavours.
Ingredients
1 jar (185g) AYAM Malaysian Laksa Paste
1/2 can AYAM Coconut Milk (270mL)
1 & 1/2 cups water or vegetable stock
250g fried tofu or soybean curd, sliced
250g seafood mix (prawns, calamari, mussel)
1 cake of AYAM Instant Noodles
100g beansprouts
Chopped coriander, to garnish
Method
1. Combine AYAM Laksa Paste, AYAM Coconut Milk, water or vegetable stock in a large saucepan over medium heat. Cover and bring to the boil.
2. Add soybean curd and seafood mix then reduce heat and simmer until seafood is cooked.
3. Meanwhile, prepare noodles according to packet instructions. Drain and divide between two bowls.
4. Ladle the soup over the noodles, top with beansprouts and coriander.
Tips:
Add a halved, hard-boiled egg to serve if desired.
Substitute seafood with cooked chicken, fish pieces or raw prawns if desired.
Add some sliced red or green capsicum for extra flavour.