Indulging in a plant-based meal that is bursting in flavours, adequately sized, AND affordable can be hard to come by in Brisbane … but Sol Bakery and Café on West End's Vulture Street seems to have found the magic bullet for all three.
Infatuated with high-quality seasonal produce and products, it is also comforting to know that everything served on your plate or in your cup is certified organic or produced by local farmers who use organic methods.
Seating up to 100 people, the space has been newly renovated and now includes an açai and smoothie bar and a dedicated coffee area. Adjacent to this is now more outdoor seating options in an enclosed courtyard where Brisbanites can catch up with a friend or delve into a book amongst the greenery of the new veggie patches. The delicate natural light that pervades the homely indoor seating area also makes for an inviting space for students or workers to set up a laptop in tranquility.
Owner Andrea Dawes says "everything on the plate is house-made. We make our own sauerkraut, benny sauce, relishes, hot sauce, and vegan cheese. We make it all ourselves". The almond milk in your coffee is even made on site – something seldom, if ever, seen done in cafés.
"I love bringing out a food that people don't believe is vegan. At the moment we've got the Rueben bagel with which we make our own vegan pastrami, vegan dressing, and vegan cheese," says Andrea. But even if a full plate of plant-based goodness doesn't call your attention, then there is still the option to incorporate nitrate-free meat options that are sourced from an organic butcher.
What I like about this venue is that your experience here is like a little adventure the moment you step foot in the door. Whether you want to experience the taste of their ethically sourced, Australian Roasted Cleanskin Coffee, or their signature Vegan Sol Benny or scrambled Tofu, you can explore their carefully selected or house-made array of products in their Sol Shoppe or their trademark Sol Bakery – which by the way comes with plastic-free packaging where possible.
Andrea says the organic bread is "Brisbane's original sourdough and is baked to the traditional French recipe". And I can definitely vouch for it after having my bite of the unbelievably fresh and so very moreish Olive and Thyme sourdough.
Andrea and her team also passionately support their community and this is manifested in the vivid, local art work that permeates the space. Along with the local produce, even the tunes of the background music are kept local to Brisbane or Australia.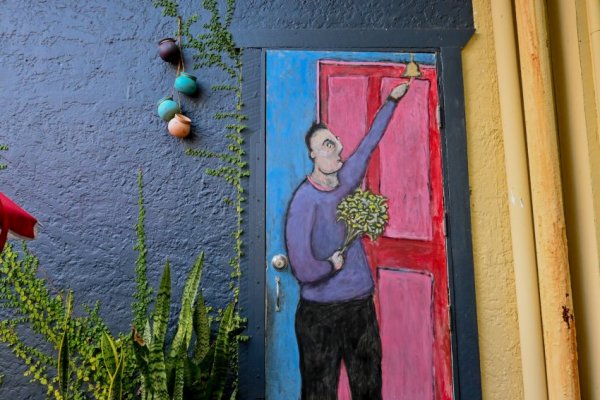 As one of the most health-conscious, eco-friendly venues I have seen around Brisbane, the best part about Sol Bakery and Café is that the hard work of Andrea and her team are normalising just how successful and achievable the desire for a sustainable hospitality industry can be.
Sol Bakery and Café is opened Wednesday to Saturday 7am-1pm and Sunday 8am-1pm.
Our readers also enjoyed our story about The Stores Gourmet Lunch