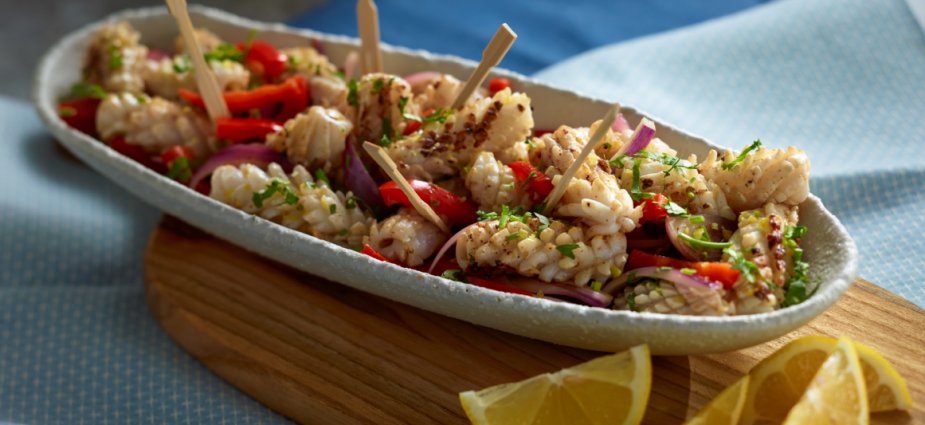 BBQ Marinated Calamari
Published on February 1, 2019
Celebrate the start of the Chinese new year with an authentic Asian dish simmering with AYAM flavours.
Ingredients
400g calamari tubes
2 tbsp AYAM Oyster Sauce
2 tbsp AYAM Plum Sauce
2 cloves garlic, crushed
2 tsp grated lemon rind
2 tbsp olive oil
½ red capsicum, thinly sliced
1 red onion, cut into thin wedges
Method
1. Open out calamari tubes and lay flat. Make shallow cuts into the inside of the tubes. Cut into small squares.
2. Combine in a bowl with oyster sauce, plum sauce, garlic and lemon rind. Refrigerate for at least 30 minutes.
3. Heat a barbecue plate to high. Heat oil, add capsicum and onion, stir-fry until tender, then transfer to a bowl.
4. Add calamari mixture to plate or pan, stir-fry for a few seconds until it changes colour. Add to capsicum and onion. Toss to coat.